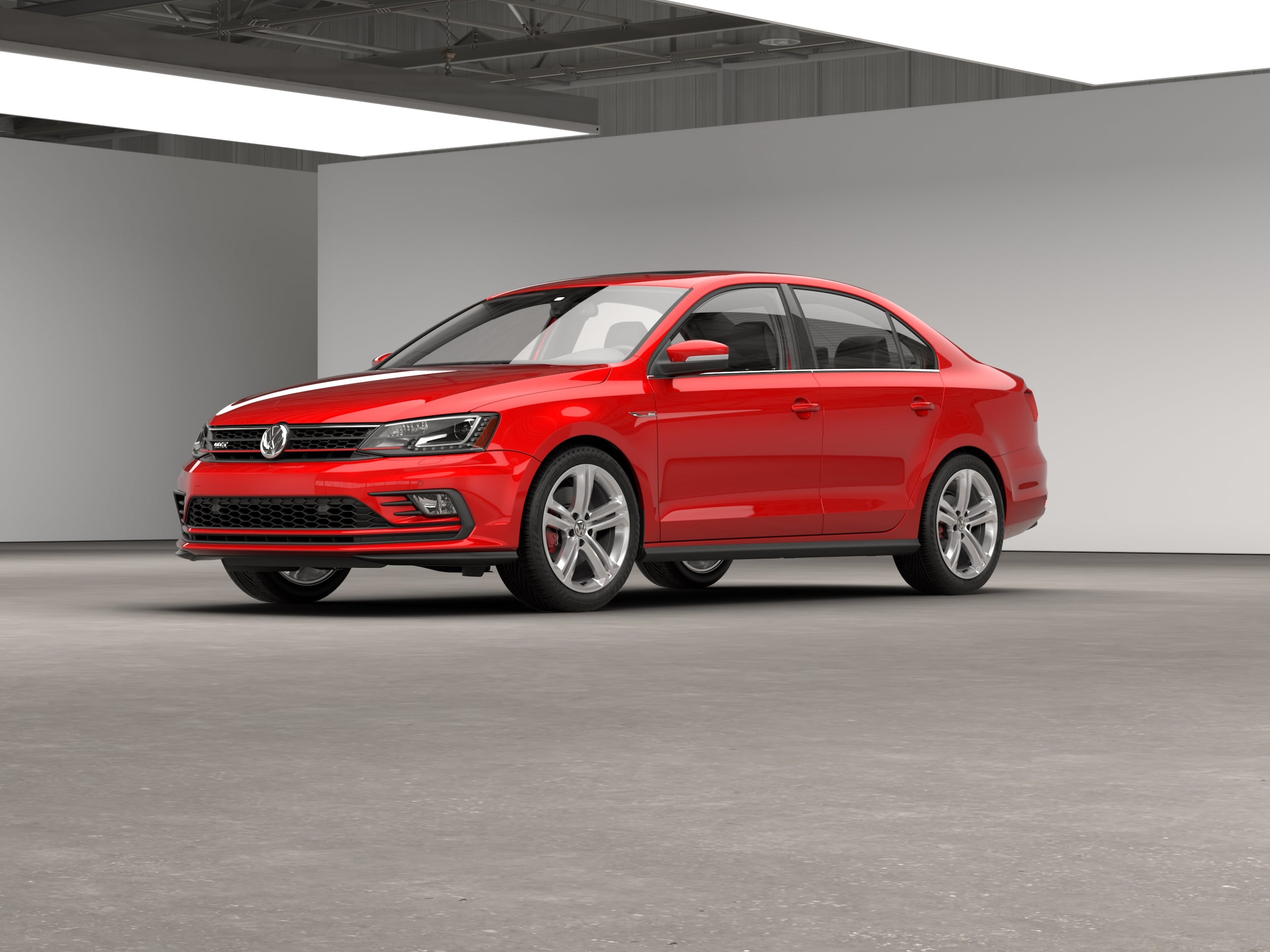 Volkswagen has debuted their newest version of the Jetta GLI sedan. A four-door version of the popular Golf GTI, the GLI is a performance model Jetta that packs quite a punch not only under the hood, but also in the numerous tech and design features packed in its gorgeous cabin.
The GLI is all new for 2016, getting a brand-new, more aggressive fascia, as well as a new rear bumper, new chrome-tipped exhaust pipes and Mallory design 18-inch aluminum-alloy wheels. One of the biggest new features is the car's automatic post-collision braking system, which brakes the car automatically if a collision has occurred.
"This builds on the premise that a collision is rarely a single, instantaneous action, but rather a series of events that follow the initial impact — the most significant of which can cause additional collisions," the automaker said. The new post-collision braking system "addresses this by applying the brakes when a primary collision is detected by the airbag sensors, thus helping reduce residual kinetic energy and, in turn, the chance of additional damage."
The car's cabin also gets some nice amenities, including a new MIB 2 infotainment system, keyless access, pushbutton start, a sunroof, automatic dual-one climate control, a rearview camera and rain-sensing wipers.
The all-new 2016 Volkswagen Jetta GLI should be arriving to Orlando sometime this summer. For more information about this terrific new Jetta sedan, stop by David Maus VW South to find out why this is a terrific choice for those looking for new sedans in Orlando.