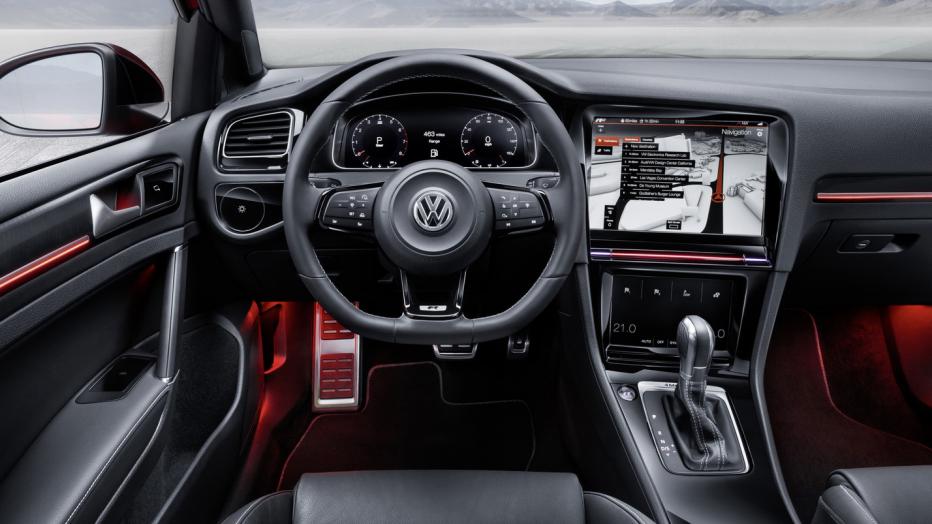 It looks like touchscreens are about to go the way of the eight-track. This month, Volkswagen has announced that they will be integrated gesture control technology into the newly refreshed 2016 Golf.
First debuting on the automaker's Golf R Touch concept car, this new gesture technology will allow drivers and passengers to navigate the car's infotainment system using hand gestures. Drivers will be able to control the car's climate setting, open and close the sunroof and even lower and raise volume controls, all using simple hand movements.
Now, the touchscreen is being totally abandoned for this latest model year, but VW does say that they are simplifying their system. All of this is key to help reduce distracted driving as complex infotainment systems become more and more mainstream in today's cars.
"The interior features a preview of future VW interior technologies, with smartphone applications redefined for automotive use. The gesture control will become reality in the Golf at the end of next year," VW R&D boss Hans-Jakob Neusser told AutoExpress.
We are very excited about this latest edition of the VW Golf. For more information about the new Golf and its new gesture control capabilities, stop by David Maus VW South and speak with one of our expert sales associates today!