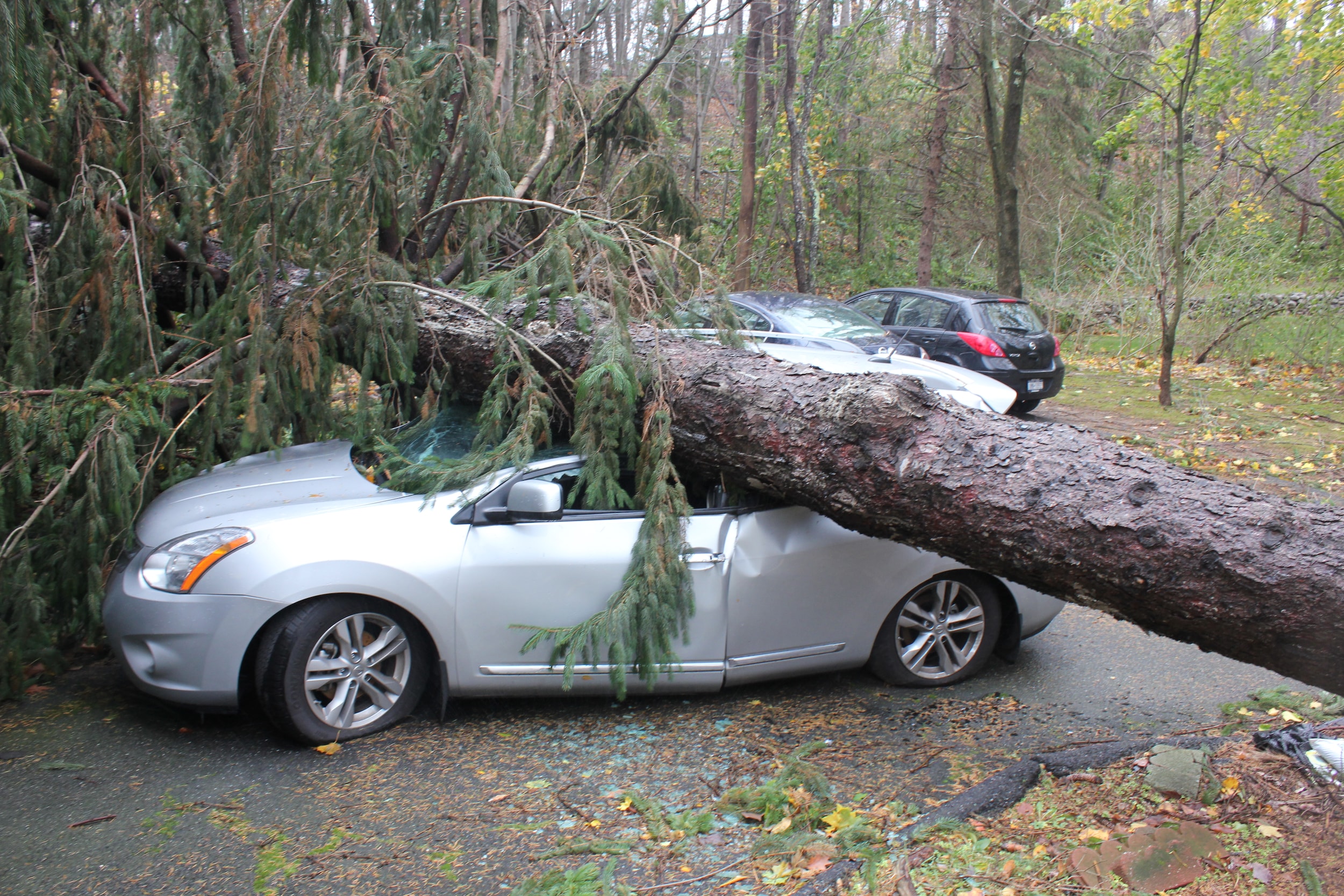 With Hurricane Matthew on its way, many people are working hard to ensure that they are ready for whatever this most recent storm may bring. Many people forget about one of the most important safety tools when preparing for what may come; your car. Your vehicle can easily become your only means of evacuation, if needed, in the event that a hurricane gains so much strength that your only form of safety is to evacuate to shelter, to another city, or another altogether. Please always keep in mind, hurricane season doesn't end until November 30th. David Maus VW South wants you to know how to protect your vehicle in the event of a hurricane.
For personal and insurance purposes, it's important to have proof of your car's condition before disaster strikes. Consider taking pictures of your car's interior and exterior as you make your hurricane preparations.
Store important vehicle related information in a safe place. Take photos of your documents with your cell phone, and distribute photocopies, as well as a copy of your key, to all licensed drivers in your household. This will ensure that everyone in your household will have access to the vehicle if needed.
Keeping track of a hurricanes projected path is by far one of the most important things to consider in any situation, regardless of the protection of your car. When reviewing the projected path of the storm, if you live in an area of Central Florida that is prone to flooding, ensure that you move your car to high ground.
In Central Florida, wind is one of the most damaging aspects of a hurricane. Tornadoes are common in hurricanes, and high winds can turn normal objects into devastating projectiles. If you are unable to move your car into a garage, or any other kind of indoor area for protection, make every effort to cover your vehicle up. Rocks, sand, and other smaller objects that can turn into debris can cause havoc on your cars paint. Although covering your car may seem to be somewhat useless given the power of a storm, don't take the chance, cover your car anyway. If you are unable to move your car indoors, move your car away from trees or other objects that may fall onto your car.
As most Floridians know, especially near the coast, salt water is extremely corrosive. If salt water finds its way into your car's engine, you may end up facing extremely costly problems.
If you can't find a way to protect your car indoors, tape your car's windows. This may not prevent your windows from breaking, but it will make the process of cleaning up the mess later easier.
Ensure that your car has a full tank of gas, preferably before your local gas stations run out of gas. It's also advised to have a full tank of gas saved up for the event that gas is hard to come by after the storm. After a disaster, gas is generally hard to come by, and sometimes costs more than it would have before the event occurred.
Drive ONLY if necessary after the storm, avoid flooded and washed out bridges/roads, and ALWAYS keep an eye out for fallen objects, downed electrical wires, weekend walls, bridges, roads, and sidewalks.